Three Days of Privacy & Data Protection
ADRH Three (3) Days of Privacy & Data Protection Awareness as part of its International Privacy Day celebrations this week under the theme 'OWN YOUR PRIVACY'.
OPEN DATA DAY WEBINAR (Data for Equal Development)
Africa Digital Right's Hub is celebrating Open Data Day in collaboration with the Open Institute under the theme "Data for Equal Development". The discussions will focus on whether COVID-19 data should be made open or kept closed at the global level and what that will mean for access and use of such data in African countries in the context of RestoreDataRights Declaration. This event took place on the 6th of March, 2021.
Data Protection Africa Summit 2021 In-Country Roadshows
As a precursor to the virtual Summit, one month starting from October is dedicated to the In-Country Roadshows. The Summit will host in-country roadshows in 10 selected African Countries including Ghana, Kenya, South Africa, Uganda, Cote D'Ivoire, Nigeria, Burkina Faso, Mauritius, Morocco, and Senegal.
The Roadshows will facilitate interactions with data controllers/ processors and other key stakeholders on their compliance journey in the respective countries. The Roadshows will be carried out in partnership with Individuals and organizations identified with data protection interests in the selected countries.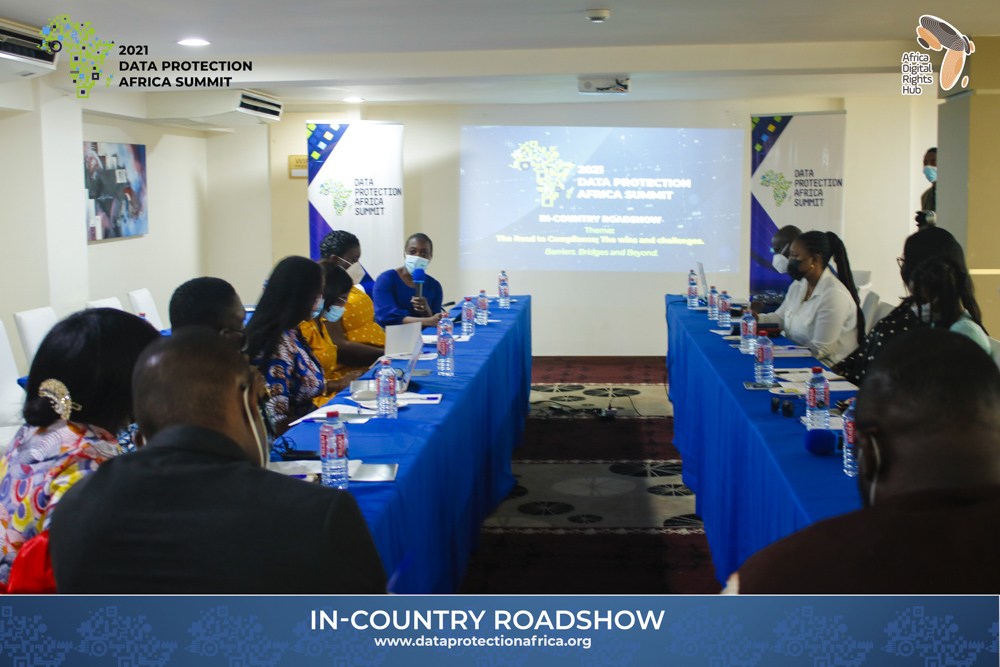 2021 Data Protection Africa Summit
ADRH organized the 2021 Data Protection Africa Summit (DPAS) under the theme "The Road to Compliance: The wins and challenges", which runs from October to November 2021. The year's Summit was made up of hybrid virtual and physical activities which include:
▪ In-person Country Roadshows from 22nd to 30th November 2021; and
▪ The DPAS Virtual conference on the 4th and 5th of November 2021.
Both events were free, targeting data controllers and processors in the data protection and privacy ecosystem in Africa to share their experiences with compliance, with a view to a compiling report that will be made available to the data protection community in Africa including regulators.