ADRH currently works across four thematic areas and does so through work done across four delivery channels. The organisation seeks to operate as a think and action center that facilitates African-led research into digital rights matters, help build the capacity of government and business and provide support to other CSOs to address the important topics.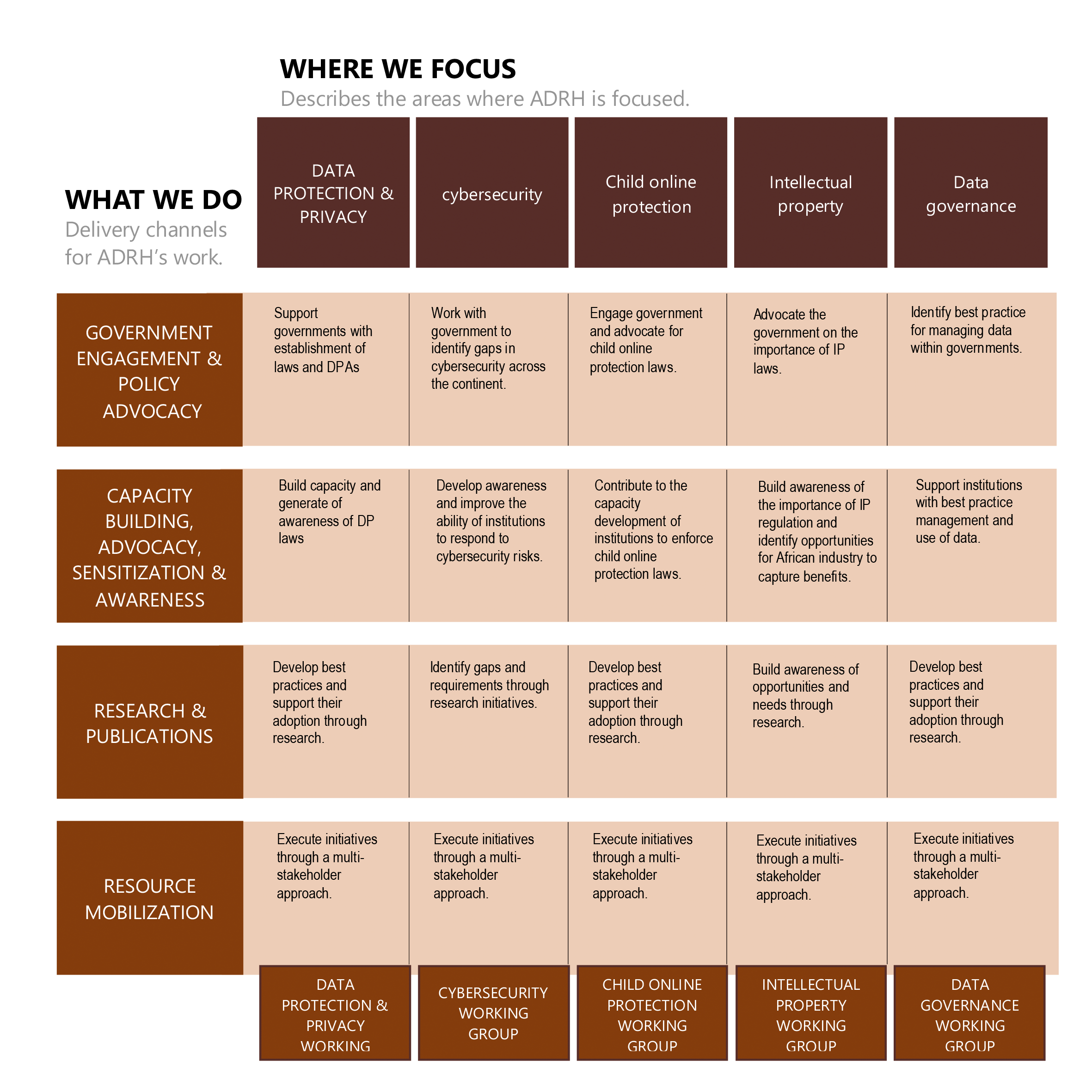 ADRH operates as a hybrid between a "doing" and "enabling" organisation. It prioritises multi-stakeholder approaches, bringing together academics, other CSOs, policy makers and regional and international bodies. We target the most important initiatives by working with actors to identify priority objectives and supporting other influencers to deliver mandates. At the same time, ADRH increasingly looks to carry out its own initiatives in areas of expertise, always seeking collaboration wherever possible.
Target Problem Or Need
Working with key actors, define and prioritise most urgent needs and gaps addressing digital rights, identify solutions and relevant stakeholders to achieve initiatives.
Organise Activities
Coordinate stakeholder activities for initiatives or organise own assignments to ensure actions meet ADRH's objectives.
Demonstrate Results
Report results, assess progress, integrate learnings and leverage positive achievements to broaden stakeholder reach and widen impact.

Multi-Stakeholder Planning
Develop a multi-stakeholder approach for implementing activities and set guidelines and objectives.
Implementation
Complete projects and/or support stakeholders in the execution of strategic priorities across their operations with bilateral and multilateral donors.