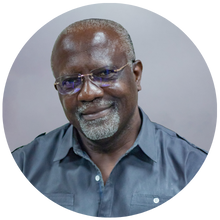 Joe has had over 38 years of experience with Deloitte & Touche serving in various capacities. Until 31 May 2019, when he retired from the Firm, he was the Director in charge of the Risk Advisory Business Unit, with responsibility for the provision of the following services; Governance Risk and Regulatory, Forensic, Cyber Risk Services, Technology Assurance & Advisory, and Data Analytics. Joe's experience in risk advisory included cyber security, information technology assurance and risk management, risk-based internal audit, forensic reviews and special investigations, fraud risk management, internal controls assessment, governance and compliance risk, control transformation assignments, data integrity, data mining and data analytics. Prior to his role as Director of the Risk Advisory practice, Joe worked in Audit for over 10 years. In this capacity, his responsibilities included Planning engagements, Supervision of Field Staff, Coordination of Field Work, Reviewing engagement files, Client presentations, Client Relations and Business Development.
Joe Ohemeng is a highly qualified and experienced professional with expertise in strategic management, corporate governance, and risk management. He has earned an MBA in Strategic Management from the Paris Graduate School of Management in France. He is a Certified International Professional Manager from the International Professional Managers Association in London, UK, as well as a Certified Management Consultant from the Chartered Institute of Administration and Management Consultants.
Joe is a specialist in forensic audit and investigations, fraud risk reviews and investigations, cyber security, project management, project risk assessments, technology assurance and advisory, internal audit, IT audit, data analytics, quality assurance, financial audit, and controls transformation. He has extensive industry experience in the public sector, financial services, oil and gas, telecommunications, manufacturing, and energy.
Joe has led numerous projects as an Engagement Partner, including forensic investigations, revenue assurance, vulnerability assessments, quality assurance reviews, board assessments, fraud risk assessments, assessment of governance and risk frameworks, development of internal audit frameworks, development of internal audit policy manuals, accounting manuals, development of internal audit strategies, enterprise and business process risk assessment, risk-based audit reporting procedures, and more. His contributions to the profession have been substantial, and he is highly respected in his field.