Digital Rights Africa Podcast
(Season 1)
Africa Digital Rights' Hub is a not -for profit think-tank organization in Africa that facilitates research, advocacy and capacity building on digital rights issues in Africa. As part of our Awareness and Capacity Building programmes, we wish to welcome you on our maiden Podcast edition on the Digital Rights Africa Podcast where we talk about everything Data Protection and Privacy, Cybersecurity, Child Online Protection, Intellectual Property Rights and Data Governance issues across Africa. We start airing on the 16th September 2022 and will be available on Youtube, Spotify and Apple Music. Stay Tuned 
2022 African Data Protection Laws Conference
In partnership with the University of Passau and the University Of Ghana School of Law, Africa Digital Rights Hub organised the 2nd edition of the 3-day Data Law Conference.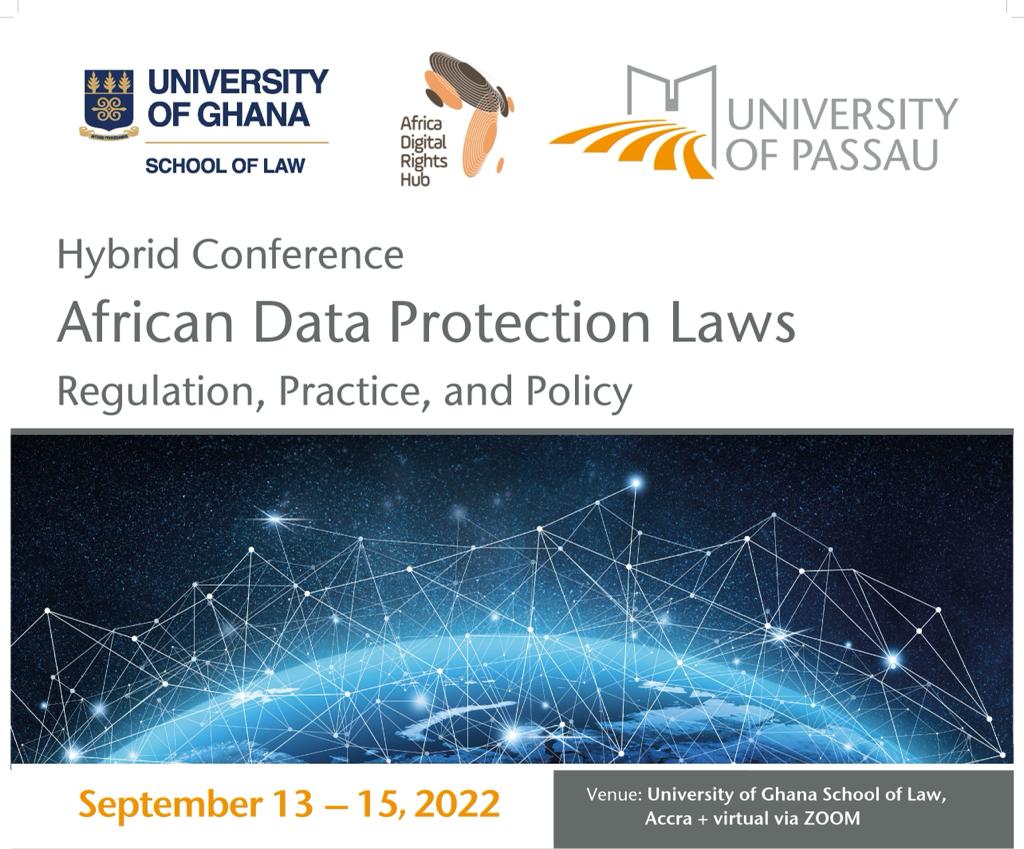 2022 Open Data Day - "Open Data For Africa's Development"
Africa Digital Rights' Hub under its Sensitization & Awareness Programme geared towards advancing and promoting digital rights issues across the African continent organized its OPEN DATA DAY 2022 zoom webinar themed "Open Data For Africa's Development". The event took place on the 5th March 2022. The goal of this event was to raise awareness about open data as the world celebrates Open Data Day. 
2022 Live with Facebook (Meta) - Managing your privacy on Meta
In this interesting event, Dr. Ololade Shyllon and Teki Akuetteh (Ms.) talked about how to use to manage your information on Meta. 
2022 Data Privacy Week & Day Celebration
Theme: Own Your Privacy 
Objective: To raise awareness and encourage best practices in privacy and data protection among African citizens. 
2021 Data Protection Africa Summit
ADRH organized the 2021 Data Protection Africa Summit (DPAS) under the theme "The Road to Compliance: The wins and challenges", which runs from October to November 2021. The year's Summit was made up of hybrid virtual and physical activities which include: 
In-person Country Roadshows from 22nd to 30th November 2021; and

 

The DPAS Virtual conference on the 4th and 5th of November 2021.

 
Both events were free, targeting data controllers and processors in the data protection and privacy ecosystem in Africa to share their experiences with compliance, with a view to a compiling report that will be made available to the data protection community in Africa including regulators. 
2021 Data Protection Africa Summit (In-Country Roadshows )
As a precursor to the virtual Summit, one month starting from October is dedicated to the In-Country Roadshows. The Summit will host in-country roadshows in 10 selected African Countries including Ghana, Kenya, South Africa, Uganda, Cote D'Ivoire, Nigeria, Burkina Faso, Mauritius, Morocco, and Senegal. 
The Roadshows will facilitate interactions with data controllers/ processors and other key stakeholders on their compliance journey in the respective countries. The Roadshows will be carried out in partnership with Individuals and organizations identified with data protection interests in the selected countries.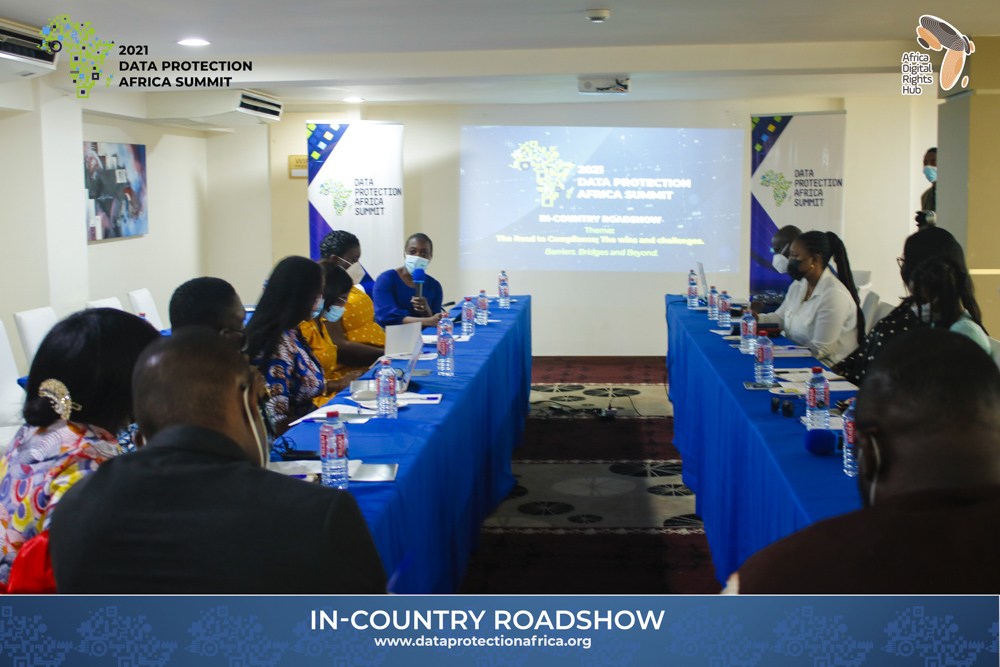 2021 OPEN DATA DAY WEBINAR- Data for Equal Development
Africa Digital Right's Hub is celebrating Open Data Day in collaboration with the Open Institute under the theme "Data for Equal Development". The discussions will focus on whether COVID-19 data should be made open or kept closed at the global level and what that will mean for access and use of such data in African countries in the context of RestoreDataRights Declaration. This event took place on the 6th of March, 2021. 
Three Days of Privacy & Data Protection Awareness (2021)
ADRH Three (3) Days of Privacy & Data Protection Awareness as part of its International Privacy Day celebrations this week under the theme 'OWN YOUR PRIVACY'. 
2020 Data Protection Africa Summit
The premiere edition of DPAS Virtual took place on the 5th & 6th November, 2020 under the theme "Is Africa's Data Protection in Crisis?". 
This session gave participants an opportunity to dialogue with regulators, as they discussed their roles as data regulators in their countries. 
DPAS virtual targets individuals and communities in the data protection and privacy ecosystem, who are unable to participate in our in-person events. Africa Digital Rights' Hub under its Capacity Building, Advocacy, Sensitization & Awareness Programme launched DPAS Virtual as a precursor to our in-person Data Protection Africa Summit. 
Aligning Cybersecurity with Data Protection Best Practices in Today's World (2020)
This Fireside Chat explored the issues of aligning cybersecurity with data protection practice in Africa.  This discussion was premised on the fact that cybersecurity receives a lot more attention in Africa than data protection.  The panelists made up of cyber security and data protection experts in Africa explored how these key sectors can be aligned.  
The event attracted over 30 participants with several views online. 
Child Online Protection: The Perspective of the African Child (2020)
ADRH in collaboration with Child Online Africa and Information Security Architects organized the fireside chat with parents, technical experts, and two (2) to four (4) child-audience on "Online safety at Home". 
The fireside chat participants perceptions around online risk associated, knowledge about security and privacy and data protection controls around: 
Purchasing electronic gadgets

 

Access to online services

 

Entertainment

 

Education

 
Ghana Identity Ecosystem Report Launch (2020)
The event was used to launch a report which provides an overview and analysis of Ghana's identification ecosystem (IE). It discusses seven major identification (ID) systems: Birth Certificates, Voter ID cards, National Health Insurance cards, Driver's Licences, Passports, National Identification cards (Ghanacard), and SIM cards.